Horaris d'agost / August schedule


Consell de Cent 171, 08015 Barcelona.
Obert CADA DIA, de 12 a 16h. i 18 a 23h..
Open EVERY DAY from 12 to 16h. / 18 to 23h.
TANCAT ELS DIES:
14, 15, 21, 22 d'agost.
CLOSED ON:
14th, 15th, 21th and 22th August.



Brusi 39, 08006 Barcelona.
TANCAT DEL 31-7 AL 31-8AGOST
CLOSED FROM 7-31 to 8-31


Saragossa 66, 08006 Barcelona.
TANCAT DEL 7 al 20-8.CLOSED FROM 7 to 20-8
HORARI D'AGOST AUGUST SCHEDULE
Dilluns a dijous 18:30 a 00h.
Divendres i dissabte de 12 a 16h. i 18:30 a 00h.
Diumenge tancat
Mondayto Thursdayfrom 18:30 to 00h
Friday and Saturday 12 to 16h and 18:30 to 00h
Closed on Sunday


L'Illa Diagonal.
OBERT TOT L'AGOST. OPEN IN AUGUST
Dilluns a dissabte, de 10 a 21:30h.
Monday to Saturday from 10 to 21:30h.

Contracta'ns si vols fer bolos amb la
nostra parada Morro Fi.
Hire Morro Fi.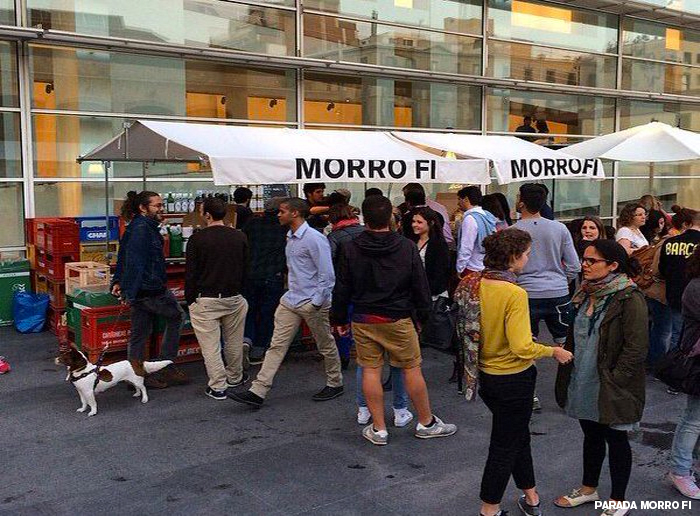 Què és el Morro Fi (vídeo)

Caganer 2014 (vídeo)

Xupet negre (vídeo)

Caganer 2013 (vídeo)

Vermut Morro Fi 2012 (vídeo)